Tourism across the world has been hit hard by COVID-19 but China has one key advantage – 1.4 billion people with nowhere else to go.
Domestic flights are back to 2019 levels. Lockdown is long gone in China and people are keen to travel.
But with the pandemic raging abroad, with many popular tourist destinations keeping their borders closed and with the prospect of a two-week quarantine in a centralised facility on return, Chinese tourists are staying in the country.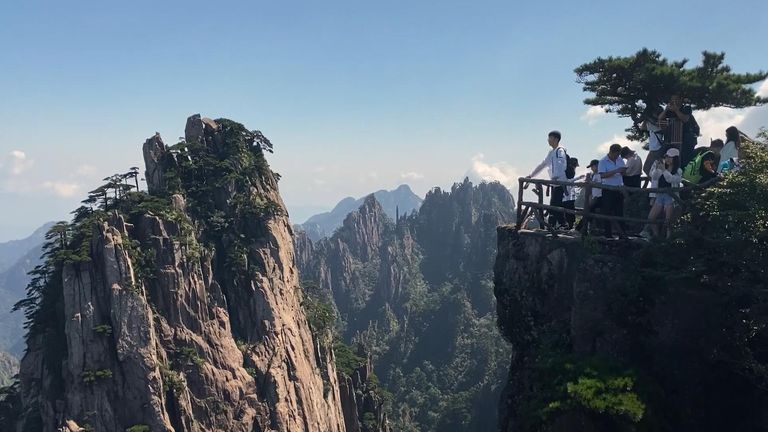 On a recent weekday in Huangshan, the Yellow Mountains, in eastern China, thousands of people were making the climb.
It is one of China's most popular tourist destinations, with an average of 3 million visitors a year, according to Chinese state media. But the number of tickets has been capped at half for COVID-19 reasons.
A tour guide who gave his surname as Jiang told Sky News: "The number of visitors dropped this year, of course. Take August for example. Last August, I had to work every day. But this August, there were some days I didn't work."
But it is a comeback, and the main reason offered by the tourists who was that they felt safe travelling, despite crowded trains, planes and buses.
Some were making up for lost time.
---
---
БГ Медия - Медия за Българите в Лондон
---
---
Related Articles
The editorial staff of
Bulgarian Business Club
would like to give all of its readers from Bulgaria and the whole world the opportunity to participate actively in the development of the website! If you have something interesting, fun, scandalous - just something worth to be seen from more people. Capture it and
share it in the Bulgarian Business Club
with a short text.
---
Do you have information you want to reach our readers?
---
You can subscribe to our Facebook, Twitter or use our RSS feed channel to always read the most important news about Bulgaria.
---
Sponsored Publications
---